Our story
In 1991 Lithuanian family of Kristina and Arvydas Kazakevičiai started a headwear production company, which later became known as Hothead Cap Co.
Hothead Cap Co. is a family-owned and operated company, located in Lithuania, that has been in the headwear industry for over 25 years. We've seen many changes and are proud to be leading the growth, this company began by hand-sewing headwear, we are now well equipped to create headwear of all kinds, from promotional caps to custom headwear. Today, we're focused on bringing our expertise to customers all around Europe as we earn recognition for our flexibility, reliability, and creativity.
Our experience in this industry has enabled us to be completely flexible with our customers. Through our dedication to working with small and big businesses, we remain committed to bend over backwards to make sure your needs are being met. As we are direct manufacturer we control whole production process that will be customized to meet your project requirements. Each completed hat foregoes over 40 production stages and requires at least 15 types of specialized equipment to meet the quality standard.
We take advantage of the latest technology and innovation to create high-quality caps. Our constant investment in new machinery lets us be at the top of the industry trends and offer competing prices.
More information related to headwear production inquiries can be found HERE.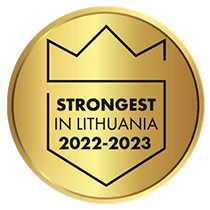 SP Hothead Cap
Vilnius, Lithuania